How the Internet ruined Porn
The other day, the Juice mentioned the sheer stupidity of the "Big Sausage Pizza" porn sites. I mean, callin' these sites stupid, really demeans the word "stupid". Do you dudes out there in Internet Land really buy that shit? And the Juice ain't just sayin' "purchasin'" here. I mean, buy it, as in it's real. You know that those "situations" aren't real, right? That those hot numbers are all whored up all by their lonesome waitin' for the delivery guy. C'mon! It makes wrasslin' look like Masterpiece theatre, brother.

So, the Juice started considerin' porn. And I've come (as it were) to the conclusion that the internet has ruined porn. Yes. You read that right. THE INTERNET HAS RUINED THE GOOD NAME OF PORNOGRAPHY. Now, I'm fairly certain all you nerds out there have your eyeballs all a twitchin'. Blasphemy, right? Well, before you throw pitch forks at me, hear me out. The internet has been great as a delivery system. No more creepy stores with all those scary black leather apparatuses hangin' menacingly on the walls. Or movie houses with questionable sticky floors. No, in that regard, the Net has been a god send.

And in the beginnin' it WAS good. But, as time moved on, porn on the Net has become exceedin'ly twisted. Let's get somethin' straight from the get go. The Juice loves porn. And I'm not just sayin' it to cover up the fact that I stepped on the pornography gods toes with my heretic statement above. No, I love porn. Nothin' like watchin' hot people gettin' it on. The only thing better is when the Juice is gettin' it on with someone hot. See, the Juice loves women. Women are hot. What with their boobs and their asses and legs and 'ginas (don't even get me started on the harshness of the word "vagina". I mean could they think of a less sexy word for the best part of a woman?) and their hair and eyes and, to a lesser extent, their personalities. Dang, women are hot! But, internet porn just totally degrades 'em. Strike me down, I sound like such a feminist. But, it's true. The Juice wants to see a guy and a girl, or a girl, a guy and another girl, or a guy, a girl and another guy, or a girl and her equally hot girlfriend havin' a swell time (you know, havin' an innocent pillow fight. What else do you chicks do when you get together with your gal friends? Pillow fights, paint nails and make out with each other, right? Look, if it ain't true, then for the love of the Christ, please don't ruin it for the Juice. I don't have much in my life).

The Juice likes seein' all the participants havin' a good time. But, internet porn brutalizes woman. What's the pleasure out of seein' a gal gaggin' on a hog so much her eyes tear? Do you dudes hate your mommies so much that that gets you off? Hey, and what's with all the porno dudes with these huge hogs? It's like white folks on TV. Are all the dudes in Internet land hung like horses? I don't mind tellin' ya it makes the Juice feel a bit, ummm…inadequate. And, believe you me, the Juice don't feel inadequate often.

But, I digress…

What happened to all the Porn stars? All the strippers? I like my porn stars hot and airbrushed. Sure, a lil reality in my porn is excitin', but it's gettin' a tad ridiculous at this point. If I want to see "the girl next door", I'll go knock on her door. I know she's a slut, I don't need to see it plastered all over the Net. Cause she ain't that good lookin'. No, porn should be left to the beautiful people.



Here's the other thing about porno, ya need a lil bit of a story. I know ya don't want to hear it, but ya do. Story is the backbone of life. We've all got stories to tell. Shit, those Neanderthals were tellin' pornographic stories on cave walls.

Click to enlarge:


Who knew they had thongs back then?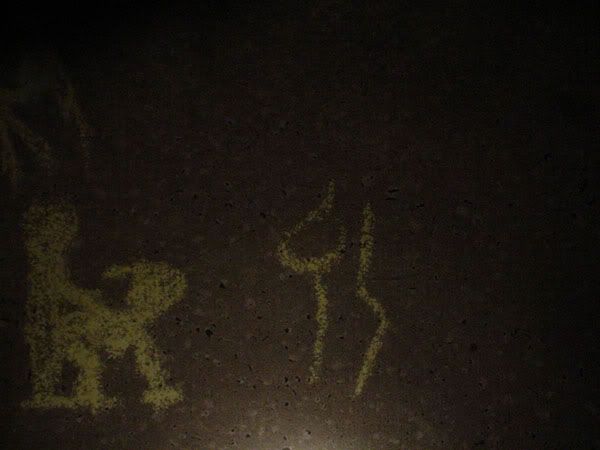 Those Neatherthal were some real fuckin' perverts!

Granted, you're gonna fast forward thru most of the story, but it's fun to have some sort of context, right? What's that sayin? It's the spaces between the notes that make the music. How about that for a thought provokin' thought? I guess the Juice is becomin' a bit philosophical in his old age. Anyway, ya need the story in-between the sex scenes to make the sex scene better. Comprende? Believe you me, it makes sense. You're just so damn desensitized ya don't see it. Either that or you're just stupid. I suspect it to be the latter, but whatever.

Don't believe me? Ever rent one of those 72 hour blow job greatest hits videos? Yea…there hot for the first few seconds. But, after the 16th hour, doesn't the whole blow job thing become a bit, I don't know, boring? And hey, this is comin' from the dude who's one of the BIGGEST fans of the hummer. Big fan. Big fan. The Juice'll take a hummer over vaginal sex everyday of the week, including Blow Job day. Well, maybe not Blow Job day. That's not to say the Juice don't enjoy vaginal sex. Cause I do. I like hamburgers over pizza. But, I ain't eatin' hamburgers everyday. Get my drift? Some days I go to the Hut instead of McDonalds. Ya feel me? The Hut just makes me appreciate McDonalds that much more. It's enhancement. Yea…that's it, the space between the notes.

Would someone tell me how the fuck did I end up on this path?????

Whatever. You just keep watchin those pornos, day in and day out. Then one day, you're gonna be so de-sensitized your gonna find yourself watchin' Hot Grandma Sluts gettin' boned in gas station bathrooms. Yea…you know you're already intrigued.

Didja do a search of Big Sausage Pizza, yet? There's one blonde chick on that site that was pretty hot. I wonder if she ever did fuck that delivery guy. Hmmmmm...Did I bookmark that website?